Ridding the St. Lawrence of plastic pollution
Introduction
It is the most iconic of Canada's rivers, and the one where it all begins. The St. Lawrence is the geographical, economic and historical link between the Great Lakes and the Atlantic Ocean: a 744 mile-long North American giant. But the St. Lawrence is also a heavily populated region, passing through the great metropolises of Montreal and Quebec City, carrying away some of their pollution and leading to fears of irreversible damage to increasingly fragile ecosystems. Klorane Botanical Foundation has been rolling up its sleeves, alongside its local partner, the Organisation Bleue, to restore riverbanks and get an entire community involved. 
Content
Texte
A Saint like no other
The St. Lawrence is the gateway to Canada. And what a gateway! An estuary 48km wide and 370km long, the largest in the world, and an extraordinary communication route: each year, 110 million tonnes of goods pass through the 20 ports dotted along its length(1), representing valuable trade with its US neighbour and the rest of the world.
The St. Lawrence is home to an exceptional range of biodiversity: some thirty species of cold water corals, around twenty species of sponges(2), the same number of species of marine mammals, 37 species of amphibians and reptiles, more than 200 species of birds and fish, and thousands of plant species(3). From its banks to the bottom of its bed, the St. Lawrence is a one-of-a-kind habitat.
An ecosystem under pressure 
Focusing only on land and ocean pollution is like travelling from A to B but paying no attention to the route in between. 80% of the pollution found offshore has been carried there by rivers. The dimensions of the St. Lawrence – and the major population areas it passes through – make it not only a vehicle of pollution, but also its first victim. 
Many kinds of pressure are exerted on its fragile ecosystems: climate change, which influences the acidification of waters and their oxygen levels in particular; maritime traffic, which, in addition to the risks of pollution inherent in commercial activity (ballast water, oil, various discharges), is increasingly disturbing the life cycles of large and small animals; overfishing and human activities in general (tourism, agriculture, artificial soil).
Texte
And last but not least: plastic pollution. Whether micro or macro in size, plastics are everywhere, from the surface to the bottom of underwater canyons, from well-frequented river banks to the most isolated beaches. The Expédition Bleue, conducted by the Organisation Bleue on the EcoMaris sailing boat in summer 2022, also had an opportunity to study the alarming rise in such pollution along the length of the river. And it is for this reason that Klorane Botanical Foundation has decided to tackle this pollution, working alongside the Organisation. 
(1)Quebec Ministry of Transport and Sustainable Mobility  (2)Government of Canada (3)David Suzuki Foundation (4)Expédition Bleue
Cleaning up, raising awareness 
In summer 2023, Klorane Botanical Foundation financed and participated in two major clean-up operations run by Organisation Bleue. On the beaches of the Magdalen Islands and Bic National Park, 100 participants collected 1.5 tonnes of waste deposited there by currents and storms. In these isolated areas, accessible only by boat or several hours of hiking, the accumulation of plastic pollution poses a particular threat to sites frequented by wildlife whose habitats are constantly shrinking. Cases in point include American porcupine, black ducks and seal colonies. 
The expedition team were able to see with their own eyes the types of waste that are choking up these ecosystems: a large quantity of single-use plastics, but also industrial fishing waste (nets, ropes, traps) and construction debris deposited by hurricanes. 
Texte
Logistics are complex in these remote areas, requiring transportation by boat, a research permit in many cases, and a defined process for gathering, sorting and recycling collected waste. Not to mention the important communication and awareness-raising work carried out before, during and after the operation to challenge existing behaviour and encourage change. The financial and human resources supplied by Klorane Botanical Foundation is enabling Organisation Bleue to expand its community of volunteers and carry out its mission of restoring the ecosystems of the St. Lawrence.
Colonnes
+ 2000
species of tracheophyte plant and 240 species of algae
19
species of marine mammals, including the North Atlantic right whale and the beluga
1.5 tonnes
of plastic waste collected during the cleaning days in which Klorane Botanical Foundation was involved
Texte
"We created Organisation Bleue with the intention of making a real impact on our environment and our communities. We are not acting alone: our work is only possible via cooperation with partners such as Klorane Botanical Foundation, with whom we share a passion for preservation and an unwavering belief in the ability of human beings to move mountains… and clean beaches! ."
Anne-Marie Asselin, Founder and Executive Director of Organisation Bleue
Texte
Our partner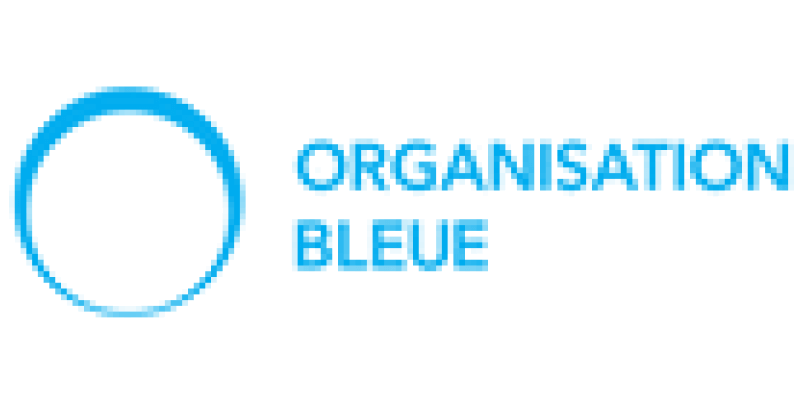 Since 2019, Organisation Bleue has been assembling a large community with the goal of restoring some sixty ecosystems in eastern Canada, from the Great Lakes to the Atlantic Ocean. Almost 1,500 people have participated in their clean-up events and nearly 12 tonnes of plastic have already been removed from the waterside. 30% of this waste has been repurposed in an exhibition aimed at raising awareness of the impact of our consumption habits. Organisation Bleue is also contributing to the advancement of scientific knowledge and to general public awareness. 
credits: Organisation Bleue