Budding Botanist kits
Content
Texte
As part of our efforts to raise awareness among today's generation, Klorane Botanical Foundation has developed a collection of "Budding Botanist" educational kits ».
Why? To teach children from a young age the importance of looking after nature, to be curious, to take action, to observe... essentially, to awaken their environmental awareness. Available to both schools and families alike, this programme of educational and fun activities can be used in primary schools, as well as in the home, with one kit specially designed for toddlers and another for 5-9-year-olds.
"BUDDING BOTANIST" SCHOOL KIT
Because classrooms are the perfect place to introduce children to botany and the plant world, our Foundation offers primary school teachers these educational and fun kits. The kits include card games, posters, puzzles, seeds to sow and a comprehensive teacher's guide.
"BUDDING BOTANIST" JUNIOR KIT
Do your kids not know their pollination from their germination? With our botanical kits specially designed for 5-9-year-olds, they can enjoy a whole range of fun and educational activities as you discover the plant world as a family, both at home and outdoors.
"BUDDING BOTANIST" TODDLER KIT
There's no age limit on discovering nature's treasures! To help parents introduce their little ones to nature in all its glory, we've created an activity kit based on awakening the senses. Watching a plant grow, smelling a flower, matching fruits to their colours... it's all fun and games for parents and toddlers alike.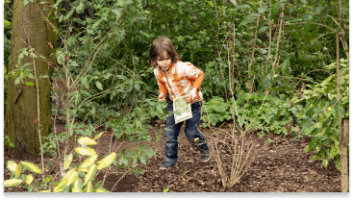 Learn about nature while having fun
Whether you're building an insect hotel, testing your knowledge or just doing some good old-fashioned colouring in, discover our botanical activities to turn your kids into budding botanists!