Klorane Botanical Foundation
Content
Texte
Who are we ?
For over 25 years now, Klorane Botanical Foundation has been working all over the world to preserve plant biodiversity and explore the power of plants.
Plants are vital 
Oxygen generators, carbon capturers, guardians of the Earth, nutritional and medicinal treasures... plants provide some truly irreplaceable ecosystem services. But they also face increasingly critical threats. Plant biodiversity loss runs the serious risk of leading to irreversible imbalances. Every year, hundreds of species edge a little closer to the point of extinction, weakening the essential bonds that unite all living things.
Image

Title
PRESERVING PLANT BIODIVERSITY AROUND THE WORLD
Text
Biodiversity is vitally important, and we all need to take action Since 1994, we have been working around the world, in close partnership with local stakeholders, to fight against deforestation, support sustainable agriculture, protect endangered plant species and conduct plant research to identify innovative solutions for our future. We invite citizens from a very young age upwards to reconnect with plants and take action... raising environmental awareness across the generations and promoting plants as a treasure that needs to be passed on.
Fighting the disappearance of plant species
All over the world, the Foundation supports projects that are reintroducing extinct or endangered plant species.
Protecting trees and forests within harmonious ecosystems
Through our reforestation programmes, the Foundation is encouraging the development of practices that strike a balance between agriculture, subsistence and protecting our forest ecosystems.
Recreating the bond between people and plants
Through education and awareness, the Foundation is supporting the awakening of a new civic awareness to put plants back at the heart of modern life
Finding innovative solutions for our future in plants
The Foundation is supporting and underpinning scientific projects around the world to reveal the power of plants and decode the solutions they can bring to the challenges we face.
Title
Klorane Botanical Foundation …
Colonnes
43
Biodiversity preservation programmes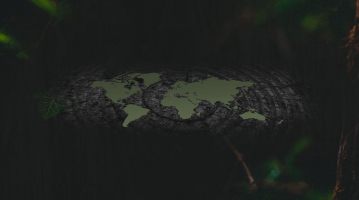 Klorane Botanical Fondation 
The Foundation works in the field all over the world with local actors to preserve plant biodiversity and raise awareness.