Millions of trees to ensure Taiwan's future
Introduction
To stem the loss of its territory, the island of Taiwan has turned to an old ally as powerful as they are natural... trees. The reforestation project led by TOAF, a local partner supported by Klorane Botanical Foundation, is looking to good old-fashioned plant power to protect Taiwan's coasts and those living in coastal communities. It's a mammoth task, but one that enjoys the support of the community and involves all age groups throughout the Taiwanese population.
Content
Texte
The threat of the elements
By 2050, the East Asia branch of Greenpeace estimates that Taiwan could see its land area reduced by 6%. Rising sea levels and coastal erosion are threatening more than 2,000km2 of coastline, as well as the homes of nearly 3 million Taiwanese people.  
But when you have to house a population of over 23 million people – and one of the region's fastest-growing economies – in an area barely any bigger than Belgium, there's no way you can afford to give an inch. Especially as these coastal regions are so important to Taiwan's history, with more than a hundred heritage sites in danger of disappearing beneath the waters. 
A well-rooted response
Since 2015, the Tse-Xin Organic Agriculture Foundation (TOAF) has been working to tackle the issue head-on. To anchor the soil, strengthen coastal ecosystems and stem the advancing seas, there's nothing better than trees, a protection system that's older than humanity itself. Almost 900,000 have already been planted thanks to the work of TOAF, which relies on the goodwill of Taiwanese communities, including children, adults and local businesses. 
Thanks to an ingenious system of using planters made from recycled paper capable of retaining rainwater, their shrub plantings have a success rate of over 90%. The Taiwanese coastline has already been transformed and the constant retreat of the shoreline has slowed. 
A collective effort
To achieve the target of planting 100 million trees over 25 years, every little helps. In November 2022, Klorane Botanical Foundation organised a "Seeding for Future" event with TOAF in the Yi-Lan region. 750 trees were planted on the day, thanks to the efforts of those who took part across 30 different families. 
These events have a broader aim than simply reforesting the coastline. They also provide practical education on the environment and conservation, helping to instil a sense of responsibility and giving everyone the keys they need to take action on a local level. Mobilising local communities around these issues is one of the keys to the success of TOAF's projects, as well as the many environmental initiatives taking place around the world. 
« Je suis de Yi-Lan et j'ai beaucoup visité la côte. En à peine cinq ans, l'évolution grâce aux arbres déjà plantés est vraiment saisissante et c'est très encourageant! Je suis très fière de faire partie de l'événement et j'en ai apprécié tous les instants" -
Judy, participante à la journée de plantation 
Colonnes
6%
of the territory threatened by erosion and sea-level rise.
750
trees planted with the Klorane Botanical Foundation
90%
success rate for shrub plantations
Texte
Our partner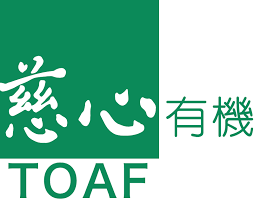 The Tse-Xin Organic Agriculture Foundation (TOAF) is an NGO founded in Taiwan in 1997 to restore the environment while improving the livelihoods and well-being of local communities. They educate and mobilise civil society, businesses and public bodies to promote a more sustainable way of life that's more in tune with nature. Alongside reforestation projects, they're particularly committed to reducing the use of single-use plastics and promoting organic agriculture.