Greening the Paris Highway: «Il était une voie » Programm
Introduction
Turning the highway between Paris and Roissy airport into a green and fruitful haven.
Content
Texte
Creating a wonderful valley
From grey to green
Take a look at the highway between Paris and one of its main airports, Roissy, and all you'll see will be tarmac. This stretch of road is dreadfully bleak.
But come back in a few years and you won't recognise it!
Ambitious minds have decided to turn it into an incredible agro-ecological valley to be enjoyed by drivers, locals and of course, by animals and plants. Klorane Botanical Foundation did not hesitate a second to join this project.
Plants, cultures, sheep and bees! 
The plan is both simple and incredibly bold. The idea is to transform the highway, stretch by stretch (20 in total) to turn it into a sustainable and nurturing belt. 
There is some work to be done, but ideas don't miss: beehives and flowery meadows, pasture lands hosting sheep and rabbits, shared horticultural gardens, hills and cultivated fields, urban farms and even rooftop kitchen gardens… The area will welcome nature again and become a revitalized place where animals, plants, insects and trees will cohabit...
Texte
When can we see it?
The Il était une voie project is en route. It should reach its final shape by 2024, just in time for the Olympic games in Paris.
The whole world will be able to enjoy it, and maybe in turn replicate the idea!
Il était une voie highlights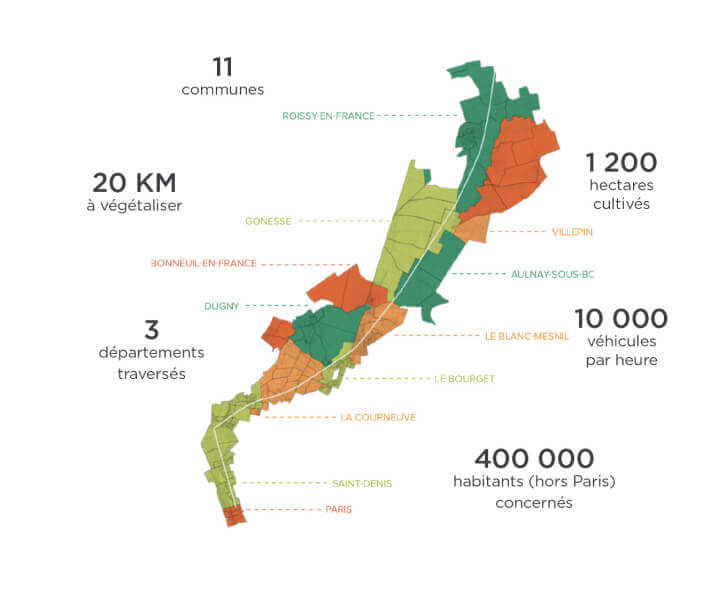 Our actions for Il était une voie
We are contributing to the project with two contests for the design of a plot. Our way to let the citizens, especially the youngest, participate in this fabulous project.
Botany for Change dedicated price
This incredible project will be at the core of the 6th edition of our famous Botany For Change price, gathering students in botany, horticulture, and landscaping. Within the general framework of the contest, imagining tomorrow's urban garden, a specific plot of the Il était une voie will be the subject.
This urban garden will have to include the locals and be of service to them, as well as be a place botanical knowledge and passion. The winners will receive our help to create their garden and make it a strong link in this ecosystem.
Meet us from 30th November for the contest launch in France!
Discover Botany for Change price   
Large drawing contest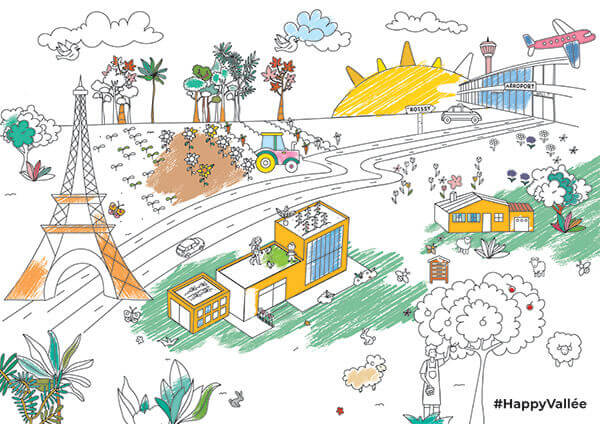 « Imagine tomorrow's land »
This is the challenge awaiting 6-9-year-old kids in France with a huge drawing competition. The winner will not only win an incredible stay in a treehouse but also participate, along with the winners of the Botany for Change Price, in creating the garden in a plot of the Il était une voie. 10 participants will also win a junior "Budding Botanist" kit!
Dates: 14th November to 4th December, 2020 Dates: 14th November to 4th December, 2020
Transition is on its way!
Carving a new model for urban life
The Il était une voie project was initiated by Gad Weil, renowned artist, to rethink the landscape. Taking it as an opportunity to create new models for urban planning, reconciling humans, nature and the economic stakes of towns.
On top of protecting biodiversity and making room for green landscapes, the project was conceived to let local populations gain from the Il était une voie project and its agroecological benefits, including:
Diversifying local productions
Depolluting the air
Depolluting the grounds
Producing lunches thanks to the garden productions
Creating islands of green and freshness in response to climate change 
This project is an incredible opportunity to give proof that transition can be achieved, that we can integrate biodiversity in our lives again and that we are right to believe new models are a real possibility...