2019 Botany For Change Award
Content
Texte
After 3 editions in France, the 2019 edition of the Botany for Change award has been exported to Seoul, Korea. 
Seoul is the 16th-largest city in the world, with a population of over 10 million. Its car traffic is very dense and adversely affects air quality due to a high concentration of microparticles. Faced with this pollution problem, the public authorities are encouraging an increasing number of projects to improve residents' quality of life. 
Our Botany for Change Award fits perfectly with this approach.
Seoullo 7017
Seoullo 7017, a city landmark, is the equivalent of New York's High Line. This urban road was partially renovated into a linear park in May 2017. Ten thousand people visit it each day, and this number is expected to grow to forty thousand.
In this context, the city of Seoul decided to turn it into a completely pedestrian area and offer green spaces to inhabitants. 
The Urban Garden of Tomorrow
The students' challenge is to turn a 50 m2 "grey" space, located in the lower section of Seoullo 7017, into a green space. Based on a specifications file, the participants must design an urban garden that represents a blend of creativity, aesthetics and sustainable development. 
The 2019 winning project
The project by two Master of Environmental Studies students at the National University of Seoul, Kayoung Lee and Kasup LIM, won over our panel of experts with the "Garden of Plant Velocity" concept.
Their Garden is designed to "Bring pedestrians in cities back to the speed of plants" to restore to human beings the rhythm of nature and enable them to enjoy the beauty of the plant world.
Texte
The winning group had the privilege of creating their Urban Garden of Tomorrow in a dedicated space within Seoullo 7017. 
This garden creation was revealed to the general public and the press on the 3, 4 and 5 of May 2019.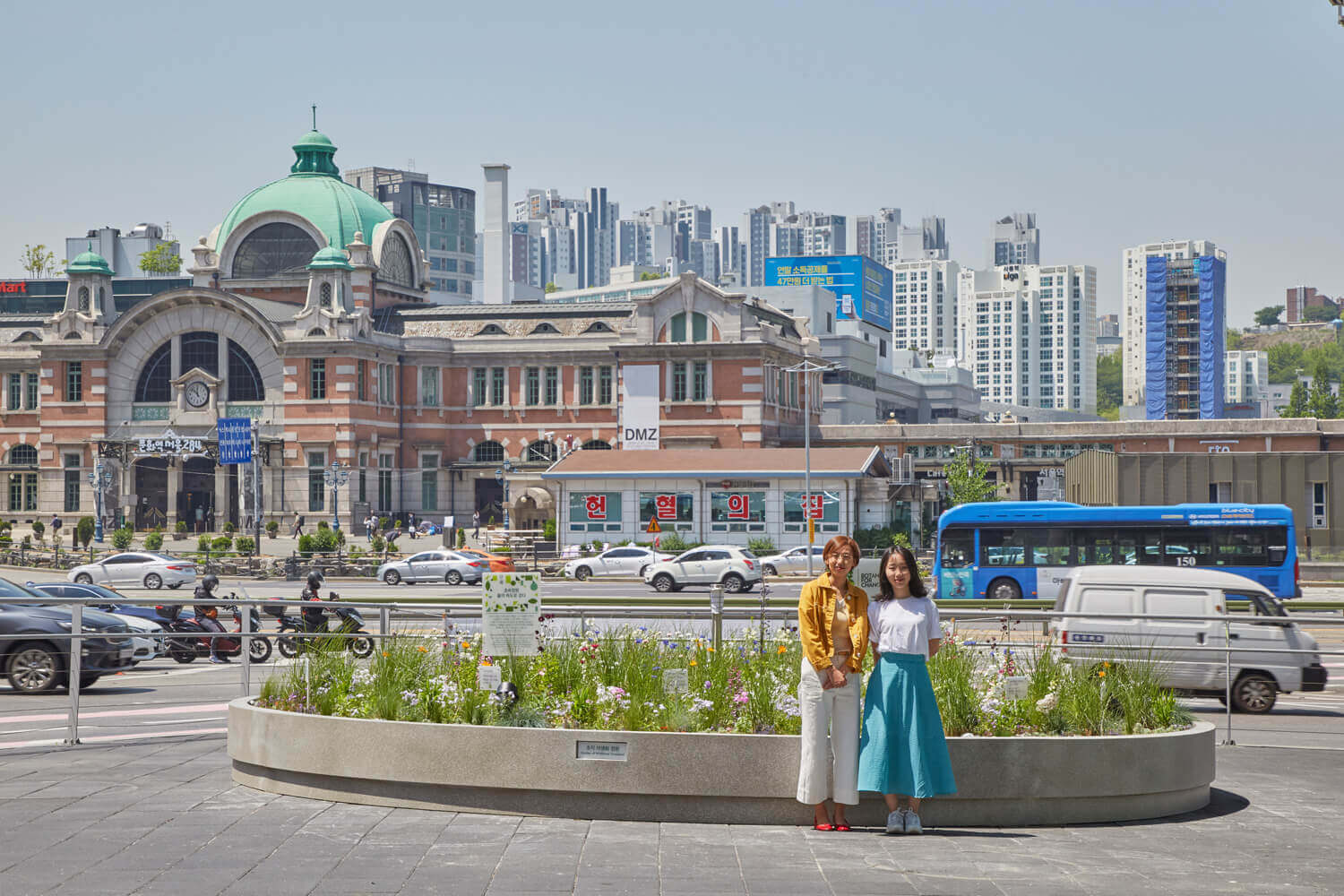 Botanical workshops for all ages
During the weekend of the Garden's big reveal, a "Make a Herbarium" workshop was available for children. A creative, fun way to get children interested in botany.
 
Adults were offered a DIY "Succulent Cork Magnet" workshop.