Interactive tools
Content
Texte
In line with our mission to share botanical culture, Klorane Botanical Foundation gives children interactive tools and apps to explore the plant world.​ 
BUDDING BOTANIST QUIZ​
The interactive Budding Botanist quiz invites 6-10 year-olds to unravel the mysteries of the plant world. All concepts are explored through 100 questions divided into two levels, beginner and advanced. Ready to put your knowledge to the test?​
THE DIGITAL HERBARIUM​
The digital herbarium offers 6-12 year-olds the chance to put a spin on the traditional herbarium by photographing all the beautiful plants they come across on their walks, customising their photos in a fun way and sharing their creations with friends.​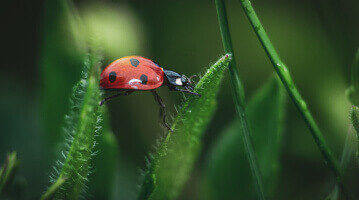 Biodiversity and botany: become an expert​
Think you know everything there is to know about biodiversity and botany? Discover all its secrets and boost your knowledge.​